Forty years ago today, Motorola engineer Martin Cooper — credited as the inventor of the cellphone — made the world`s first public call from a mobile phone, choosing to get in touch with his rival in the race to create the device.
Cooper made the call on a New York City street in front of reporters from a device weighing about 1½ kilograms. Motorola spent almost $1 million producing the phone, Cooper later told the BBC. Cost of the phone for a consumer — when it became available 10 years later — would have been equal to almost $9,970 in today's currency.
Since then, cellphones have been rapidly evolving into the high-tech multitasking devices we use today. Here is a look at some of the most famous developments in mobile phone history.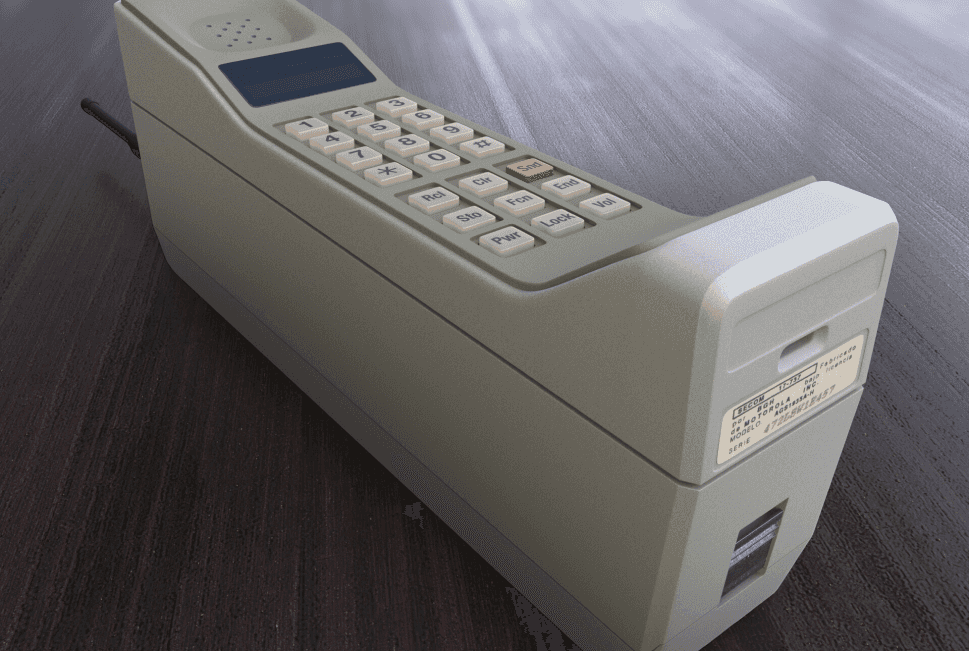 First commercial cellphone
A decade after Cooper made that first call, the U.S. Federal Communications Commission approved Motorola's DynaTAC phone for public use. In 1984, the first DynaTACs became available for consumers.
The handheld device weighed 0.8 kilograms and its rechargeable battery was reported to last about eight hours, according to a company information sheet from the 1970s. Pressing an "off-hook" button — so-called to symbolize picking up a standard telephone from its base — would start a phone call, while pressing an "on-hook" button would end the conversation.
Motorola estimated service costs would run from $60 to $100 US a month. The company compared operating costs to those of an average car telephone service.
In the statement, the company said it believed people would continue using their car phones, and cellphones would "absolutely not" replace standard telephones.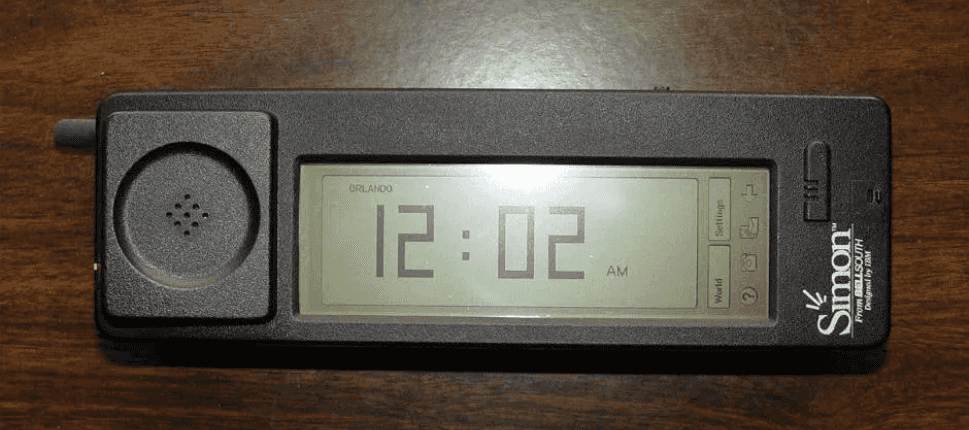 The original smartphone
In 1993, Bellsouth and IBM announced their creation of the Simon personal communicator phone, touted as the world's first smartphone. Simon was designed to be a cellphone first and a computer second, according to the product's media release. The device, with a $899 suggested pricetag, boasted such features as:
A pager.
E-mail.
A stylus for writing on the screen, with handwriting reflected as-is for faxes.
A complete keypad featuring letters and numbers.
A calendar that could be updated automatically from a remote computer.
Only 2,000 of the devices, which weighed less than 0.5 kilograms, were made.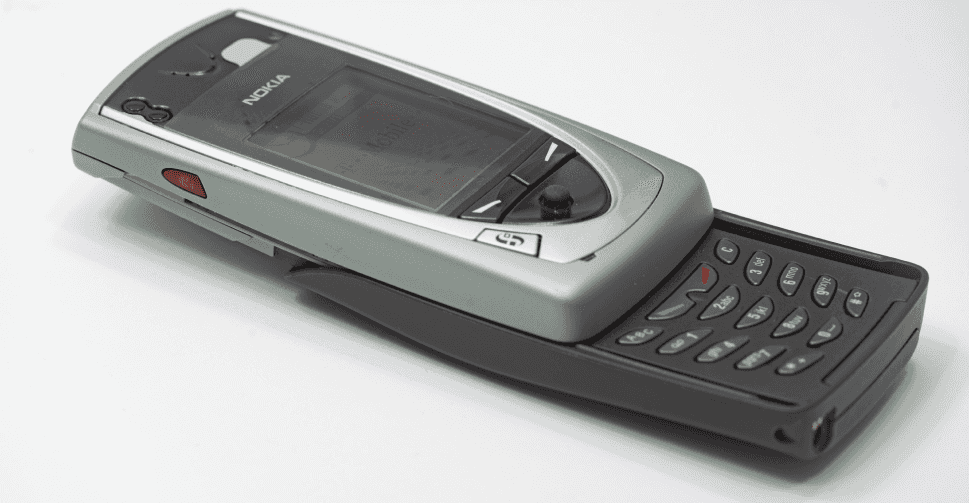 Cellphone cameras
In 2002, the first phones with built-in cameras became publicly available, including the Nokia 7650 and the Sanyo SPC-5300.
The Nokia phone boasted "a large 176x208 pixel colour display," according to a media release at the time. The Sanyo version offered three user-controlled tones, white balance and zoom.
Today's iPhone 5, in contrast, offers an eight-megapixel camera with autofocus, flash and built-in face detection.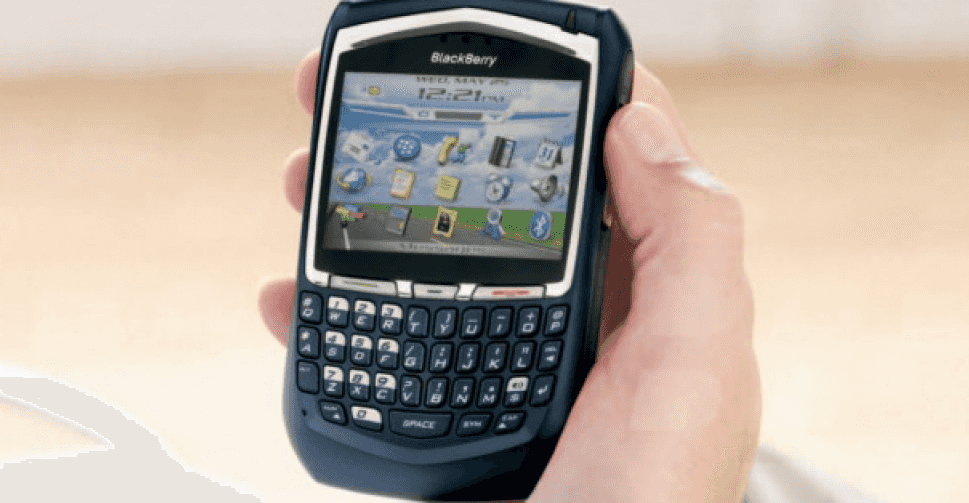 BlackBerry's first integrated phone
The Waterloo, Ont.-based smartphone giant, formerly called Research in Motion, unveiled its first integrated phone in 2003. Part of BlackBerry's Quark series, the BlackBerry 6210 was the company's first device to offer:
E-mail.
Texting.
A web browser.
BlackBerry Messenger service, allowing for web-based communication between BlackBerry users.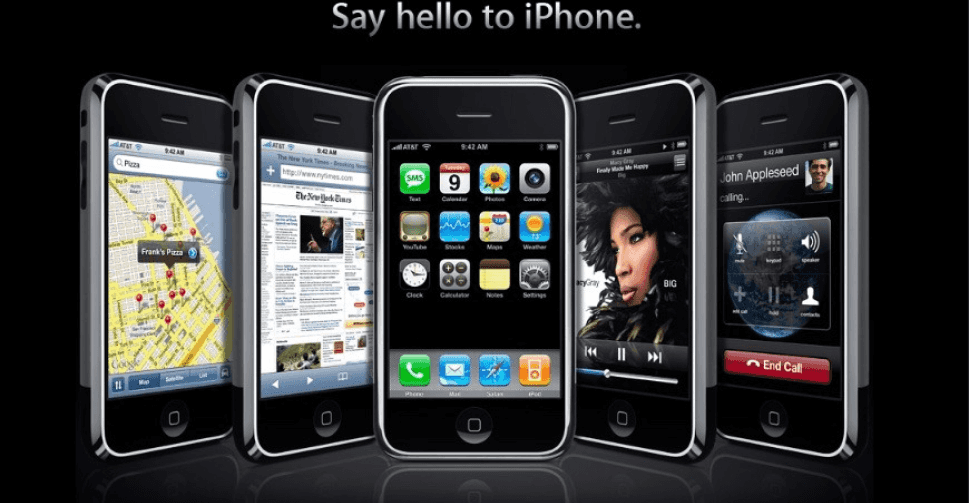 iPhone launch
In January 2007, Apple launched its first iPhone. The company described the phone as combining three products into one handheld device: a mobile phone, an iPod and a wireless communication device.
One of the original iPhone's more revolutionary features was that it allowed users to command the device using only their fingers on a touch screen.
Other new functions included a visual voicemail box, touchpad keyboard, a photo library that could be linked to a remote computer and an almost nine-centimetre display for watching movies and television.
Source: Original article CBC news